Monitoring of conflict of interest policies
Conflict of interest appears wherever public sphere interferes with private one. It does not always lead to corruption or a spectacular scandal, however, it always needs control – adequate legal measures, organizational culture and citizen vigilance ought – in order to avoid corruption and scandal.
The aim of the project, implemented in collaboration
with the organizations from three Eastern Partnership countries: Armenia, Moldova and Ukraine, is to improve the efficiency of the state and strengthen the role of citizens in their efforts to reduce conflict of interest in public administration. The project consists of: preparing a legal expertise identifying the existing regulations concerning conflict of interest, conducting a research on the conflict of interest in the central administration, monitoring of conflict of interest in the selected municipalities and undertaking advocacy efforts aimed to increase the participation of citizens in reducing the risk of conflict of interest in central and local governments.

We hope that the
results of the
project will stimulate a debate on the control of conflict of interest in Poland and  contribute to the reform of mechanism counteracting the negative consequences of its occurrence.

First report on
the conflict of interest in the Polish government administration
[
PDF 5,10 MB
]
Project financed by the European Commission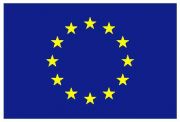 Copyright © Fundacja Batorego